What the Media is Saying
Don't just take it from us, let the press do the talking
                                       Buffalo Arts Studio brought home the hardware!!                                                             Thank you to Arts Services Initiative of WNY for selecting us as                                      Organization of the Year, and congratulations to BAS Resident Artist                                 Fotini Galanes for winning Artist of the Year! @ Hotel Henry
                                           https://www.facebook.com/BuffaloArtsStudio/
   Central Park's community found in      Tri-Main Center 
                           l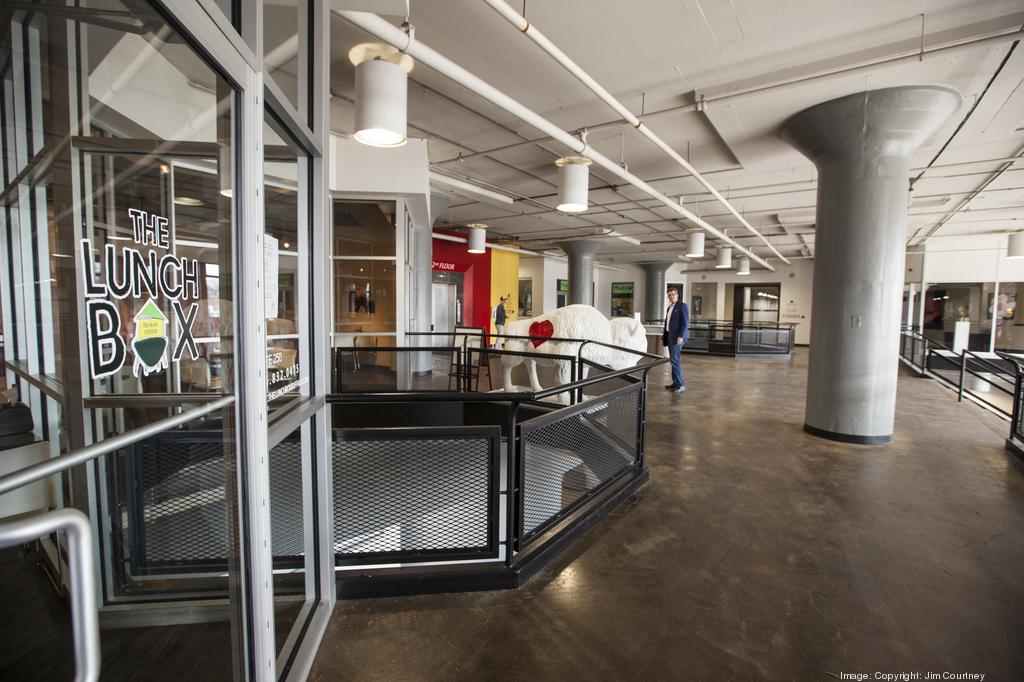 The six-story Tri-Main Center evolved from a manufacturing hub into a complex with a range of tenants. In the lobby, above, is the Central Park location of the Lunch Box restaurant. 
                TRIMANIA 2018,                                A Win for the Local                         Arts and Music Scene
                              https://www.buffalorising.com/2018/04/tri-mania-2018                                                                                    -a-win-for-the-local-arts-and-music-scene/
 TRIMANIA 2018 is an epic celebration of art, culture, and music that's held every three years, for one night only, in the former manufacturing building that spans two city blocks. Buffalo Arts Studio, with a little help from Tri-Main Center tenants, transforms the six-floor building into a menagerie of culture, featuring live bands, DJs, dancers, poets, visual artists, and performers of all kinds.      
The Buffalo News
The pioneering work of Toronto-based developer Elgin M. Wolfe and his partners in the early 1990s transformed a former Trico factory into a mixed-use development and provided an important blueprint for adaptive reuse movement that would explode here in the early 2000s.
– The Buffalo News
American Style Magazine
It's a city that describes its arts as "experimental," "highly prized," "vibrant." Among the catalysts are initiatives at the Tri-Main Center.
– American Style Magazine
The Financial Post
. . . Along the broad, freshly painted hallways of Tri-Main Building mask a wonderous assortment of businesses and organizations.
– The  Financial Post
Check out some of our appearances in local and national press.
WGRZ City Shapers Segment
"It was completely wide-open floor plans. There weren't any corridors as you're looking down now. So, it was an abandoned warehouse," says Tri-Main Development President Matt Wolfe.
Congratulations, Tri-Main Center Tenant, Empire Visual Effects…
Check out the trailer for the film Marshall, shot here in Buffalo, NY! Empire Visual Effects was proud to provide visual effects, including digitally restoring the Central Terminal and on-set supervision. See the film this fall!
Want to call Tri-Main "home" for your company? Become a part of our bustling business community today.
We have an unwavering commitment to the revitalization movement in Buffalo – and creating spaces that reflect the ingenuity and innovation of our community.
At Tri-Main, we believe in creating space that reflects and fosters innovation and revitalization of our community. You should work someplace that makes you happy. That's why we do more than offer distinctive office spaces. We offer plenty of networking, educational and social opportunities, too.
MUNDO IMAGES was chosen as Best Craft Company by our buyers and the National Association of Celtic Buyers! What a great surprise. Thank you Nina Andolina Gross!
read more
Andrew Terragnoli of Studio T3 Engineering, a Tri-Main Center tenant, is featured in Buffalo Business First. He believes in Buffalo and is a contributor to the city's revival!...
read more